How we work
Now​ ​you​ ​can​ ​say​ ​'I​ ​do'​ ​to​ ​memories​ ​that​ ​last​ ​a​ ​lifetime.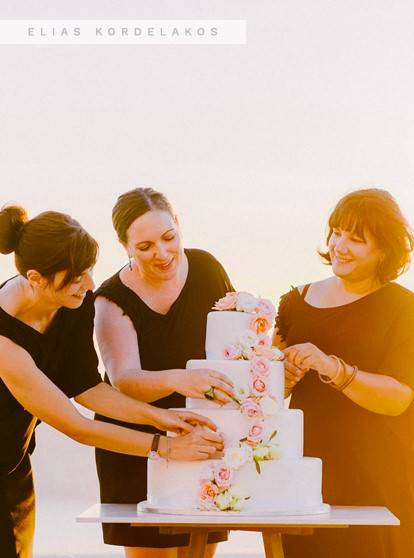 Modern​ ​or​ ​historical?​ ​Formal​ ​feast​ ​or​ ​relaxed​ ​supper?​ ​Sea​ ​view​ ​or​ ​countryside?​ ​There's​ ​something special​ ​about​ ​every​ ​wedding,​ ​and​ ​we​ ​at​ ​Stella​ ​and​ ​Moscha​ ​can​ ​help​ ​you​ ​find​ ​it.​ ​What's​ ​more,​ ​we​ ​can​ ​help you​ ​plan,​ ​design​ ​and​ ​source​ ​everything​ ​you​ ​need​ ​to​ ​make​ ​your​ ​big​ ​day,​ ​the​ ​best​ ​day​ ​ever​ ​with​ ​fresh​ ​ideas that​ ​will​ ​wow​ ​your​ ​guests.​ ​We're​ ​obsessed​ ​with​ ​flawlessly​ ​combined​ ​sleek​ ​decor​ ​with​ ​naturally​ ​beautiful settings,​ ​modern​ ​venues​ ​with​ ​character,​ ​elegant​ ​and​ ​understated​ ​ceremony​ ​backdrops,​ ​fresh​ ​designs​ ​-​ ​all wrapped​ ​up​ ​with​ ​a​ ​sense​ ​of​ ​fun​ ​and​ ​lots​ ​of​ ​love.
They​ ​say​ ​inspiration​ ​comes​ ​from​ ​all​ ​over.​ ​But​ ​for​ ​us,​ ​it​ ​all​ ​starts​ ​with​ ​your​ ​story.​ ​That's​ ​why​ ​when​ ​we​ ​first meet,​ ​we'll​ ​ask​ ​you​ ​important​ ​questions​ ​like​ ​how​ ​did​ ​you​ ​two​ ​meet,​ ​was​ ​it​ ​love​ ​at​ ​first​ ​sight,​ ​what's important​ ​to​ ​you​ ​on​ ​your​ ​wedding​ ​day​ ​and​ ​more.​ ​Then​ ​we'll​ ​go​ ​over​ ​the​ ​essential​ ​details​ ​with​ ​you​ ​and define​ ​all​ ​the​ ​creative​ ​ways​ ​to​ ​make​ ​your​ ​dream​ ​wedding​ ​a​ ​reality.​ ​Don't​ ​fret​ ​-​ ​​ ​we'll​ ​be​ ​there​ ​for​ ​you​ ​by your​ ​side​ ​to​ ​answer​ ​all​ ​your​ ​questions​ ​and​ ​make​ ​sure​ ​your​ ​ceremony​ ​and​ ​reception​ ​express​ ​your​ ​love and​ ​style​ ​as​ ​a​ ​couple.
Our services
Have the day of your dreams planned to perfection with our bespoke services.
Here are some of the main services we offer be it a Secret Elopement, My Big Fat Greek Wedding or an Intimate Celebration.
Wedding planning
Venue​ ​Sourcing,​ Booking​ ​&​ ​Management
Theme​ ​Development
Bespoke​ ​Stationary​ ​&​ ​Welcome​ ​Gifts
Menu planning
Specialty​ ​Bar​ ​Management
Photography​ ​&​ ​Cinematography
Bachelor​ ​&​ ​Bachelorette​ ​parties
Engagement​ ​Parties
Anniversary​ ​Celebrations
Local​ ​&​ ​International​ ​Talent​ ​Sourcing
Entertainment​ ​Management
Transportation​ ​&​ ​Travel
Yacht,​ ​helicopter​ ​and​ ​private ​jet​ ​chartering
Honeymoon​ ​Planning
Stage​ ​&​ ​Marquee​ ​Building
Sound​ ​&​ ​Lighting
Fireworks
Guest​ ​Accommodation
RSVP​ ​&​ ​Guest​ ​Concierge​ ​Services
Beauty care
What's more, at Stella and Moscha, we offer bespoke services to plan a big day that's totally you. Contact us today for more information and to schedule a complimentary consultation to discuss your wedding plans.
Our Instagram gallery
Have a look at the breathtaking photos of our destination weddings.